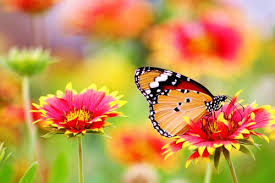 TOP 5 MOBILE BRANDS OF 2019
As the technology is going in the next era; competition is becoming tough. You have to compete with your competitor to win the race.
The top three brands of mobile phone who earn the positions in hit list.
Here we go,
1: SAMSUNG
It was most expected; Samsung is a south Korean company which took over the mobile world like wind. The best quality of Samsung is that they are selling the lowest price phones as well as the phones with the high prices. But they promise you the same efficiency and quality. The recent launch of SAMSUNG galaxy S9. Specifications of Samsung galaxy S9 are:
Weight: 189g | Dimensions: 158.1 x 73.8 x 8.5 mm | OS: Android 8 | Screen size: 6.2-inch | Resolution: 1440 x 2960 | CPU: Snapdragon 845 / Exons 9810 | RAM: 6GB | Storage: 64GB/128GB | Battery: 3,500mAh | Rear camera: Dual 12MP | Front camera: 8MP
2: APPLE
Apple is the most expected high quality mobile phone brand which maintained its quality and unique features from the day one. Steve job and Ronald Wayne established this apple company in 1976. Now they are known for their iPhones and many other unique gadgets which are hard to beat. The latest iPhone is IPHONE 11 PRO and PRO MAX. and its specifications are:
Three screen sizes: 5.8in, 6.1in and 6.5in
iPhone 11 gets dual-lens rear camera; Pro models get triple lens
Improved shatter and water resistance
A13 Bionic processor chip is 'fastest CPU/GPU in any smartphone'
3: HUAWEI
Huawei came to existence in 1987 and now they are the largest smartphone manufactures and they are based in chine. Huawei is known in the world for their innovations. They are providing high quality triple camera in their latest phone. And expectations are that this smartphone is going to eliminate the positions of many highly demanding smartphones. The latest of them is Huawei Y9 and its specifications are:
Display: 6.59-inch (1080x2340)
Processor: HI Silicon Kirin 710
RAM: 4GB
Storage: 128GB
4. OPPO:
Founded in 2011, Oppo is based in China and is widely represented worldwide with its mobile devices and accessories. Oppo has developed a wide range of smartphones, from the lowest to the highest. Some of Oppo's most famous brands of mobile phones are: Find 5, Find 7, N1, N3 etc. The Oppo A77 was launched in 2017. Despite the late entry of the smartphone market, Oppo managed to create a strong brand position. Aggressive marketing and brand as well as good quality products made Oppo one of the most important mobile brands in the world.In 2017 Oppo became the official sponsor of the Indian cricket team, which gave the brand credibility and a strong position. In addition, the company established contacts in India with Bollywood stars who became the face of the brand. In addition, a strong distribution network with more than 200,000 brand retailers ensured a strong presence in India alone. Oppo is fourth on the list of mobile phone brands in 2018.
ShippedUnits (Million): 111
Profit in million $ ~ 1400
Sales in million $ ~ 60000
5. VIVO
Founded in 2009, the company is the fastest growing smartphone company in the world and has a strong global presence with a wide range of mobile phones. Vivo has recently developed the Fun touch software system based on the Android operating system. In the first half of 2017, Vivo became one of the leading mobile phone brands with a global market share of 10.7%. Some of Vivo's technologically advanced smartphones are the X-series, the V-series, for example, cheap phones and the Y-series, for example, cheap smartphones. In 2018, Vivo launched the exclusive X20 UD smartphone, the world's first smartphone to scan fingerprints using Clear ID technology. Excellent support and sponsorship brought added value to the Vivo brand. Vivo recently launched the V9 series of mobile phones that are similar to Apple's iPhone X. Vivo is the first company to launch an Android smartphone with a full-screen Apple iPhone X type display with a cut-out at the top. Vivo is ranked 5th on the list of mobile phone brands in 2018.