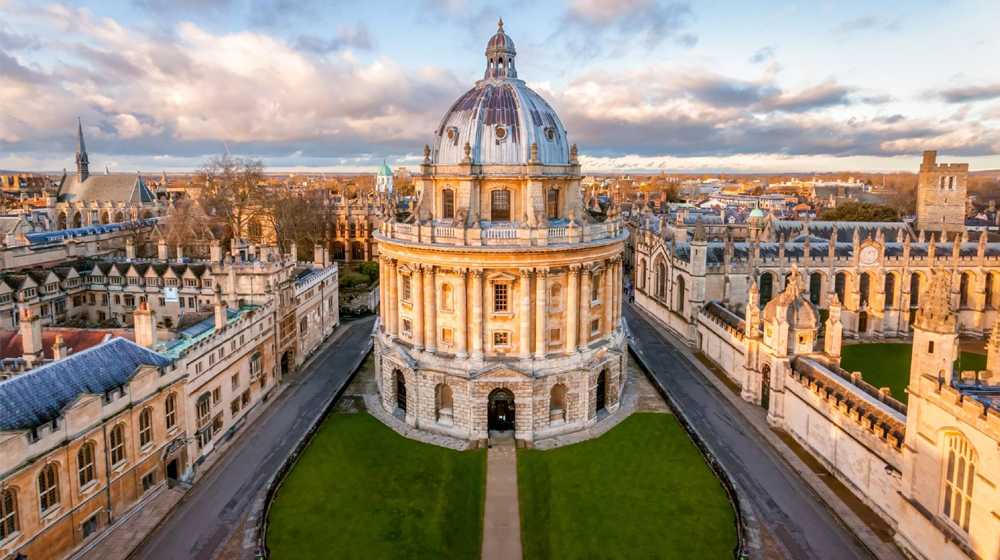 TOP 10 UNIVERSITIES IN PAKISTAN
Are you planning to start your university/college? Still confused where to go? Or you are a foreigner and want to come to Pakistan for higher studies? Then you are at a right place as this blog will tell you about the universities of Pakistan.
Pakistan consists of more than 170 educational institutions, including both private and public, offering a variety of different courses and some matching standards with the top foreign universities in the World as indicated in the worldwide ranking of universities in which two of Pakistan's universities were ranked as top 50 universities of the World.
Here is a list of top 10 universities of Pakistan along with the courses they offer and their fee structure.
1. PAKISTAN INSTITUTE OF ENGINEERING & APPLIED SCIENCES:-
PIEAS ranked 397 among the list of top universities in the world. This private university is located in Islamabad and is famous for its high standards of education. This university offers undergraduate programs as well as MS, M-PHIL and PHD programs. Along with that, it offers short courses for engineers, scientist and other professionals. The criteria of getting admission are to clear the entry test conducted by the university. The fields offered for undergraduates by the university are:-
Chemical engineering

Chemistry.

Communication & management sciences.

Computer & information sciences.

Electrical engineering.

Mechanical engineering.

Medical sciences.

Metallurgy & materials engineering.

Nuclear engineering.

Physics & applied mathematics.
The fee structure of this university is 2300Rs. Per credit hour per semester.
2. NATIONAL INSTITUTE OF SCIENCE AND TECHNOLOGY:-
NUST was established in 1991 and is one of the best universities in Pakistan providing quality education that can be matched with any other university of the world. NUST was ranked as one of the top 500 universities of the world. This university is famous for its research and development in the fields of science and technology. Its main campus is in Islamabad that offers variety of fields in the undergraduate program, the fields are:-
Bachelors of environmental engineering

Bachelors of geo informatics engineering

Bachelors of civil engineering

Bachelors of chemical engineering

Bachelors of metallurgy and materials.

Bachelors of electrical engineering

Bachelors of software engineering

Bachelors of Science in Computer Science.

Bachelors of mechanical engineering

Bachelors of aerospace engineering

Bachelors of avionics engineering

Bachelors of computer engineering

Bachelors of mechatronics engineering
Along with these fields, this university offers many BS fields as well. Its other campuses are in Rawalpindi, Karachi and Risalpur where some of these fields are taught. Other than the undergraduate programs this university also offers masters and PHD programs as well. The fee structure for undergraduate programs is 90,000Rs.Per semester.
3. UNIVERSITY OF PUNJAB:-
This university was established in 1882 and is one of the oldest public universities in Pakistan. This university provides quality of education in low fee as it is a public university. This university offers many fields related to business administration, commerce, law, and information technology. This university has its campuses in other parts of Punjab like in Lahore, Gujranwala, khanpur and Jhelum. One of its campuses is also located in Khyber Pakhtunkhuwah. The research work of this university is also accepted worldwide and stands among world's top 1000 universities. The offered undergraduate faculties of this university are:-
Faculty of Arts & Humanities.

Faculty of Behavioral & social sciences.

Faculty of Commerce.

Faculty of Economics & Management Sciences.

Faculty of Education.

Faculty of engineering and technology.
The semester fee of this university is from 25K to 50K depending upon the field you choose.
4. LAHORE UNIVERSITY OF MANAGEMENT SCIENCES:-
This university was founded in 1984 in Lahore with the aim to build a business school in Pakistan. This university, then grown up and started many other fields as well. This university is one of Pakistan's most progressive and selective universities. The standard of education and teachers are tremendous. Also, student's life in the university is also very cheerful as this university offers a lot of other facilities in sports or foreign competitions. Some of the field offers by LUMS are:-
BS in chemical engineering.

BS in electrical engineering.

BS in biology.

BS in chemistry.

BS in computer science.

BS in mathematics.
There are many other honorary fields as well offered by this university. This university also offers PHD degrees. LUMS stands as one of the most expensive university of Pakistan, Its fees per semester is 312K.
5. NED UNIVERSITY OF ENGINEERING & TECHNOLOGY:-
The Nadirshaw Eduljee Dinshaw university of engineering & technology, commonly known as NED university is one of Pakistan's biggest public universities. This university was founded in 1921 in Karachi. This university stands as Pakistan's best public university providing quality of education in many fields. This university offers a variety of fields such as:-
Fields of Civil & petroleum engineering.

Fields of mechanical & manufacturing engineering.

Fields of electrical & computer engineering.

Fields of information sciences & humanities.

Fields of chemical & process engineering.

Fields of architecture & management Sciences.
The administration of the university is also of top class as compared to other public universities in Pakistan. This university offers standard education at very low prices and thus stands as the top priority of every student. The fee per semester lies in between 20K to 50K depending upon the field.
6. AGAKHAN UNIVERSITY:-
The Aga Khan University is a private university and was established in 1983. This university is a spearheading organization of advanced education that attempts to improve personal satisfaction in the creating scene and past, Guided by the standards of effectiveness, quality, pertinence and access. This university ranked among the top 100 universities for clinical medicine and among top 200 for public health internationally as released by the Academic Ranking of World universities in the year 2019. This university's standard of teaching is of international level and is responsible for giving one of the top doctors in Pakistan. It is one of the few universities in Pakistan that provides research facilities to the students who are at undergraduate level. This university is doing exceptional work in its research department and its research work is recognized and accepted internationally. The university's fee structure per annum is 16 lakh.
7. COMSATS UNIVERSITY:-
The Commission on Science and Technology for Sustainable Development in the South (COMSATS) is a private university that was established in the year 1998 in Islamabad. This university is ranked as topmost in computer science and IT category in the country. This university has multi campuses along with the main campus in Islamabad in Abbotabad, Attock, Vehari, Lahore, Wah, and Sahiwal. This university offers multiple fields in:-
Sciences.

Engineering.

Business Administration.

Information sciences & technology.

Architecture & design.
The per semester fees for undergraduate programs is approximately 100K.This university also offers a lot of scholarships and financial aids to both local and foreign students.
8. BAHAUDDIN ZAKARIYA UNIVERSITY:-
This university was founded in 1975 as a public university in Multan. This university is one of the largest universities in Punjab. This university was ranked as 8th best university of Pakistan by the Higher Education Commission (HEC) in the year 2014. The faculties offered by this university include:-
Faculty of Engineering.

Faculty of Pharmacy.

Faculty of Humanities

Faculty of Business administration.

Faculty of Law.

Faculty of Art.

Faculty of Music.

Faculty of Information technology.

Faculty of Agriculture

Faculty of Languages.
The per semester fee for undergraduate students are in between 20K to 40K.
9. UNIVERSITY OF MANAGEMENT AND TECHNOLOGY:-
University of management & technology was founded in the year 1990 in Lahore and is one of the top private research universities of Pakistan. The university offers undergraduate as well as postgraduate programs. The undergraduate programs includes:-
Social sciences and humanities.

Media and communication studies.

Technology.

Architecture & planning.

Textile & design.

Islamic banking.

Law.

Aviation studies.

Governance & society.

Health sciences.

Engineering.

Business.
The university provides quality education at affordable rates depending on the field you choose. Mostly the fee lies between 25K to 50K per semester except for engineering and avionics. The fees per semester for these two faculties lie in between 80K-100K.
10. HABIB UNIVERSITY:-
Habib University was established in 2010 in Karachi and is Pakistan's first private liberal and Arts University. This university matched with all standards of any foreign university and teaches their students in a very effective manner. The university offers different undergraduate degrees in the fields of:-
Science.

Engineering

Arts

Humanities

Social sciences.
The per semester fee of this university is around 500K but this university offers 100% scholarship for deserving candidates as well as provides financial aid to the students in need.